Roman Abramovich, the owner of Chelsea, has acknowledged that the club is up for sale. Chelsea owner Roman Abramovich has chosen to stop his 18-and-a-half-year relationship with the club due to widespread criticism of his relationships with Russian President Vladimir Putin, and with the possibility of UK sanctions, Abramovich has decided to end his 18-and-a-half-year relationship with Chelsea.
Chelsea was purchased for roughly £140 million by a Russian in 2003, and the club's valuation has since risen to almost £2 billion as a result of Russian investment.
Chelsea owner, Abramovich put club and properties on sale, check out cost
Roman Abramovich will most likely sell the club to an American, according to the Daily Mail.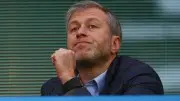 According to report, the 55-year-old Blues owner prefers to sell to American investors over Chinese, Far Eastern, and Eastern European purchasers.
Abramovich has also authorized Raine Group employees, with whom Chelsea has previously worked with, to handle the club's sale.