Chelsea have made some big changes over the past few months in a bid to increase the level of competitiveness within the club. There have been new players, a new manager and even a new Football Director who happens to be the club's recent acquisition. Conversely, a number of individuals have been forced to leave the club despite their immense contribution to the club including 22 year old winger Calum Hudson Odoi who is currently thriving at Bayer Leverkusen.
Reports from inside sources have revealed that Chelsea are still hoping to recall the winger who has been highly praised by Graham Potter. It is further understood that the new manager is excited at the prospect of managing the 22 year old next season, but could fast-track a first time meeting with the player by recalling him in January. Although it would soil their relationship with Bayer Leverkusen, Chelsea have the option to recall Odoi in January if circumstances at the club demand so.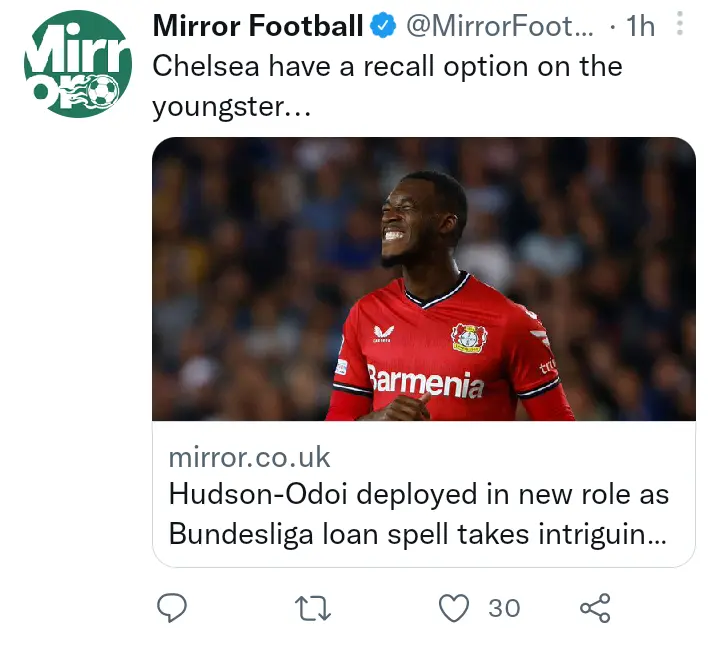 Screenshot: Hudson Odoi has been impressive in the German Bundesliga 
According to former Chelsea and Bayer Leverkusen midfielder, Michael Ballack, it is a pitty that Chelsea had to expose Odoi to a different environment to realize just how skillful he is. "It is so unfair that they had to ship him out to realize that he has the skillset to make a good team great. He is settling very well at Bayer Leverkusen and the fans are in love with his offensive play. I understand from my sources at the club that he wants to stay permanently at Leverkusen."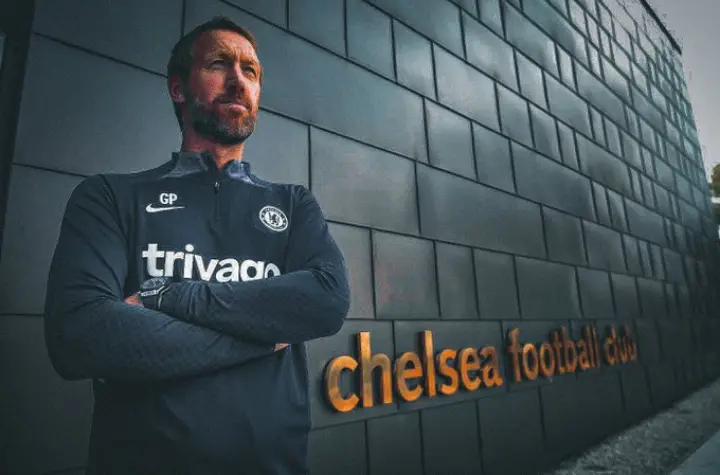 Graham Potter could be tempted to bring him back in January. (Image: Courtesy of Google)
Big problem ahead for Loftus Cheek…
The return of Calum Hudson Odoi could however be a big problem for Ruben Loftus Cheek. The 23 year old has been struggling to get back to his best this season and if that gets noticed by Graham Potter, he will have one more reason to bring Odoi back in early in January. Loftus Cheek has four months to get back to his best or else he will be ousted next summer.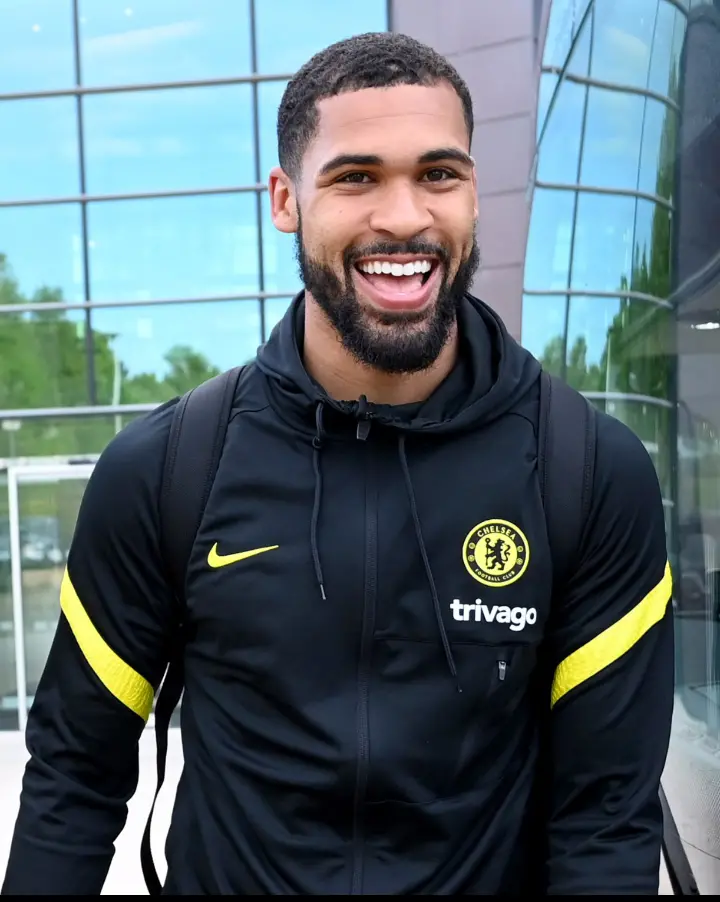 Loftus Cheek being all smiles. (Image: Courtesy of Google)
Personally, Loftus Cheek is a great player and has potential that could be better tapped by an experienced manager like Mourinho.
BRE vs CHE: Loftus-Cheek and Chalobah In, Silva Out, Chelsea's Possible Starting Eleven Against Brentford
I'm not saying that Potter doesn't have the ability to spark a supreme performance from the midfield metronome, but his track record at Brighton doesn't prove otherwise. Regardless, the ball is on the player's court to prove that he can overcome his performance block and defend his spot in the club.