The truth need to be told that Arsenal is no longer a team to joke with in this new Premier League, PL, campaign season 2022/2023. As the Arsenal manager, Mikel Arteta has strategize is technical skills into used ready to lift the EPL trophy this season.
No doubt, Arsenal team  are fully ready alongside with their coach, Arteta, because of their performances in the last pre-season friendly match and that of the ongoing Premier League, PL matches, hoping to lift the EPL cup 2022/23 from Manchester City.
The Cityzens have been dominating the Premier League for the last five seasons where they won four Premier League titles. Their good squad has played a major role for their success. They have had some good players in the recent seasons which includes De Bruyne, Mahrez, Gundogan Foden among others.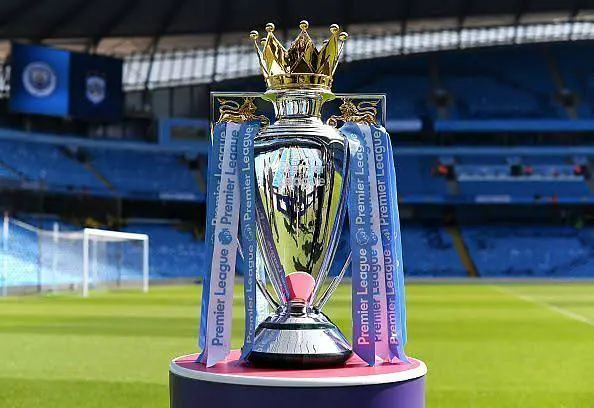 This season, they brought another top player Eirling Haaland from Borussia Dortmund. This makes them one of the favorite clubs to win the Premier League title this season.
However, things might be different since they might face a tough competition from one of the Premier League club, Arsenal. Arsenal has proved they might be a big threat to Manchester City in the Premier League title race this season following their top perfomance in the recent matches.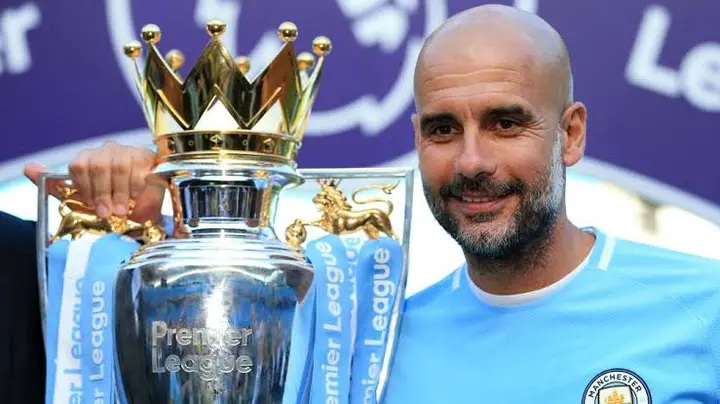 Arsenal has been struggling in the recent years since the departure of Arsene Wenger. They have failed to finish in the top four for the last five seasons.
This season, they have proved they are fully equipped to challenge for the major title following their top perfomance in the recent games. They won all their six pre-season matches which includes their huge wins of 4-0 against Chelsea and 6-0 against Sevilla.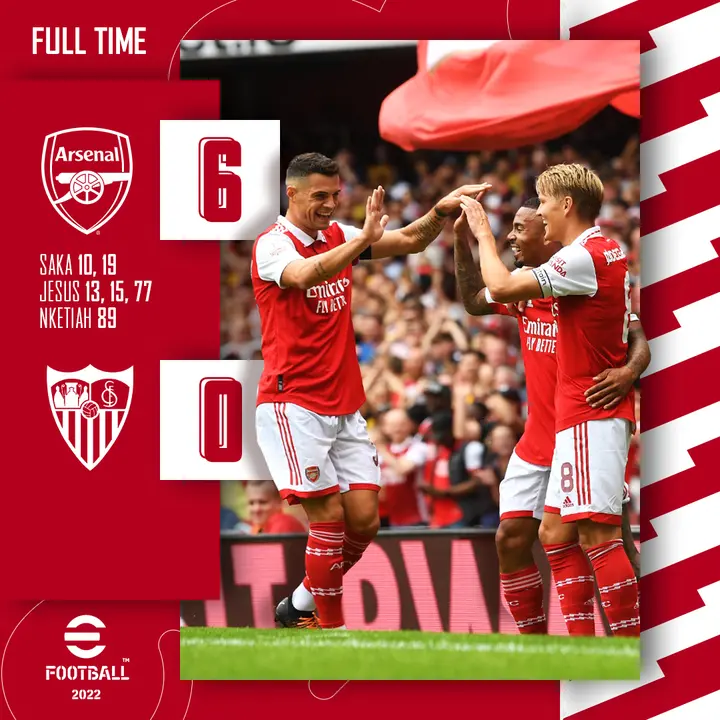 In their last weekend Premier league game, they defeated Crystal Palace 2-0. Yesterday, they fought hard and humiliated Leicester City at Emirates Stadium where they won 4-2.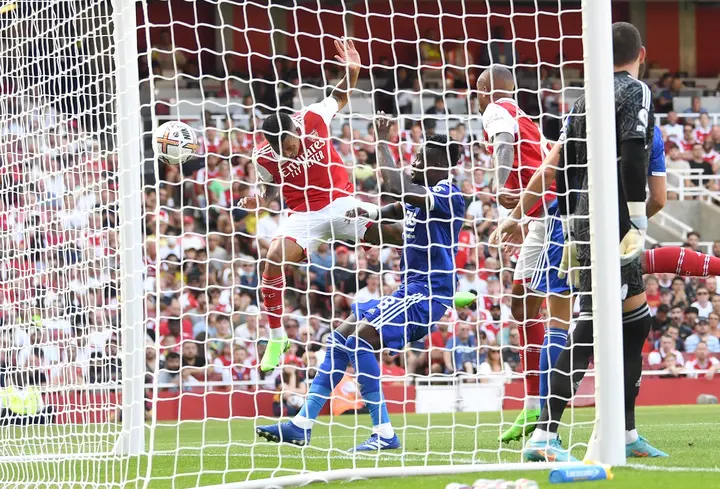 Arsenal have one of the best squad in the Premier League this season. The arrival of Gabriel Jesus from Manchester City has helped their attack to improve.
TOT 3- ARS 0: "A beautiful game was destroyed by Tottenham- Arteta
The Brazilian forward scored twice yesterday in their 4-2 victory against Leicester City.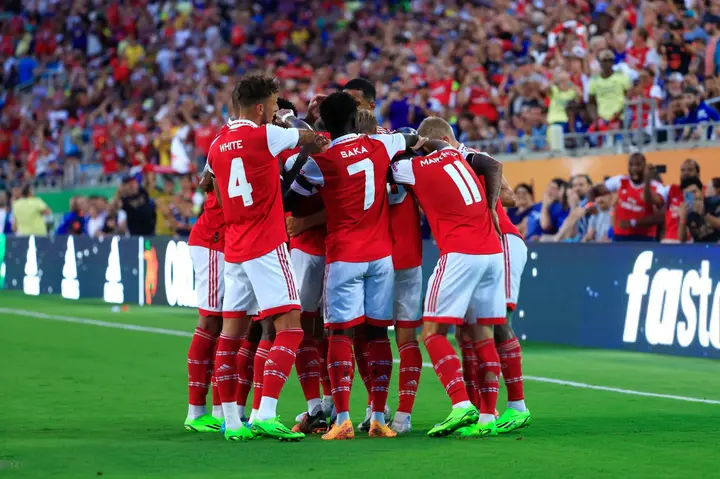 Arsenal with the good performances so far, and hoping fully to defeats Leicester City in their next match, that will boost their points into first-fourth position in the EPL, they might end up challenging for the major titles this season which includes the Premier League.
With this analysis, I strongly believe, Arsenal might be a big threat to Manchester City in the title race this season.