No doubt, the new signing star, Kolidou Koulibaly stood out for Chelsea during their preseason match against Arsenal with a great performances despite they failed to score a single goal, as Thomas Tuchel, is furious with his team for their terrible performance. The only player to shine for Chelsea throughout the match was Kolidou Koulibaly.
It should be mentioned that Timo Werner's contentious remark about leaving Stamford Bridge has infuriated Tuchel, and as a result, there is a need to sign an incredibly dangerous striker who can play with Raheem Sterling and Kai Havertz up front.
Due to the fact that Chelsea has been widely associated with a number of high-profile players, it is very clear that the club will need to buy a striker and a midfielder before the end of the current summer transfer window.
However, sources close to the situation have told the Sun Football that Chelsea are mulling over the possibility of making an unexpected offer for the attacking player Allan Saint Maximinn of Newcastle United.
The deceiver is extremely valuable to Newcastle, and as a result, the Blues will be expected to shell out a staggering sum of forty million pounds in order to get his services.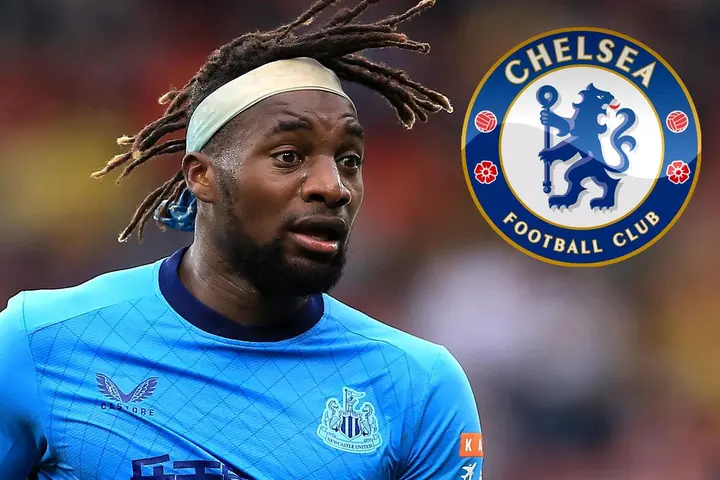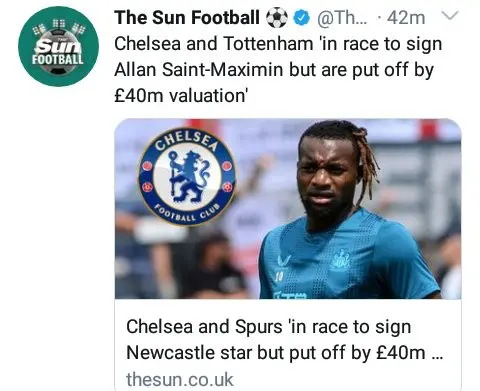 The star player in the English Premier League and appears to be the ideal target to improve Tuchel's misfiring offensive options.
Video: "Get ready to lift trophies"- Reece James tells Kalidou Koulibaly
This is the case despite the fact that AC Milan are fighting to obtain Hakim Ziyech on loan.