With two weeks remaining before the transfer window is closed,several clubs are busy recruiting players to help them accelerate their performance.However the blues ie Chelsea have finalized another summer transfer as stated below.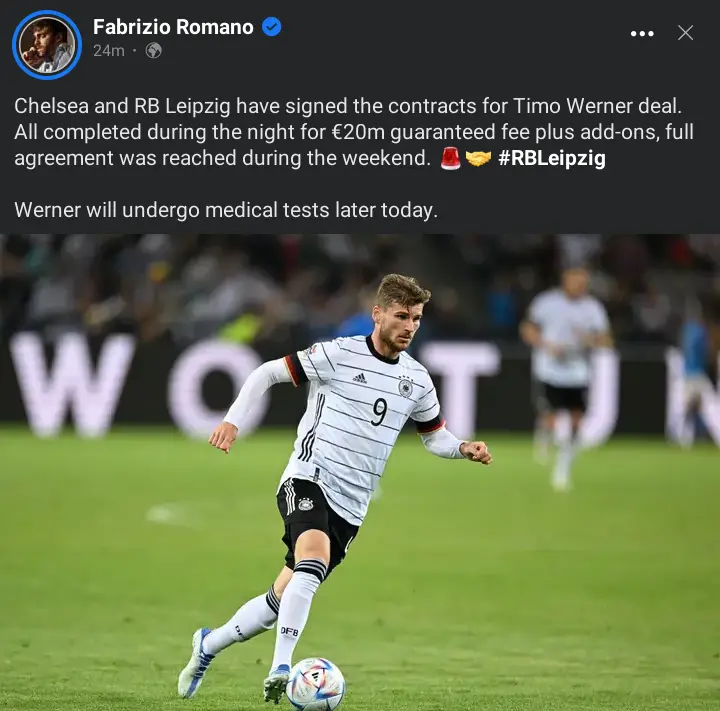 Chelsea and the Germany top Bundesliga club RB Leipzig are said to have signed contracts for Timo Werner's deal with all having been completed during the night for €20m guaranteed fee plus add-ons included.Moreover full agreement is said to have been reached during the weekend with the player per reports is set to undergo medical tests later today.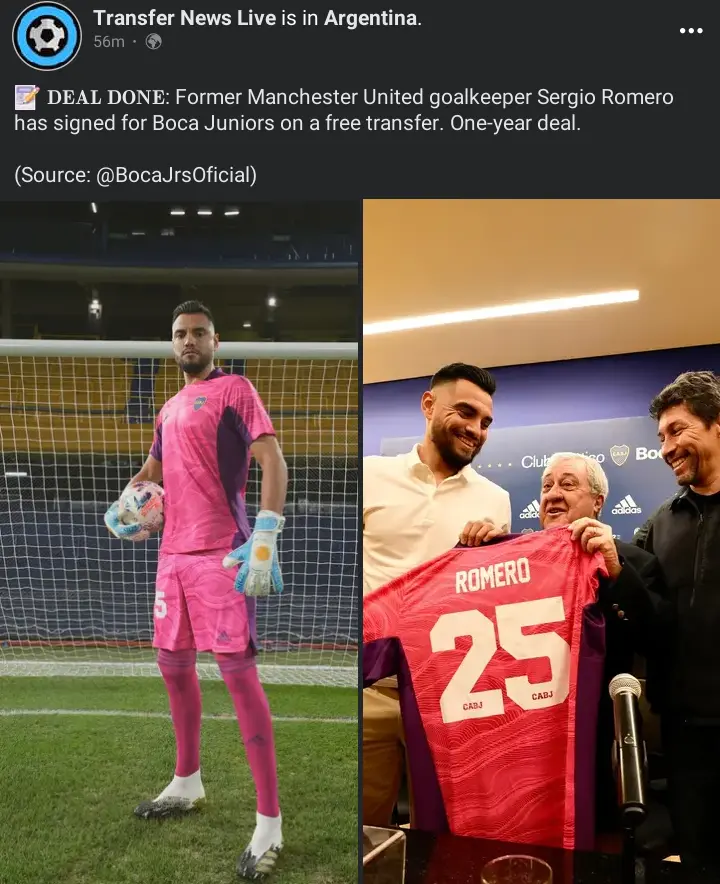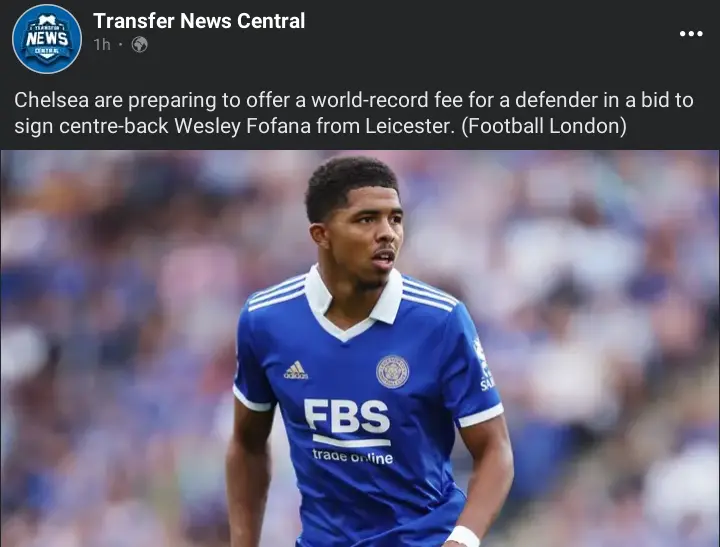 On the other side,former Manchester United goalkeeper and Argentinian international Sergio Romero is said to have signed a one year deal with Boca Juniors.The duo however has joined them on a free transfer thus he will be part of them this summer.On the other side, the blues per reports are preparing to offer a world record fee for a defender in a bid to sign Wesley Fofana from Leicester.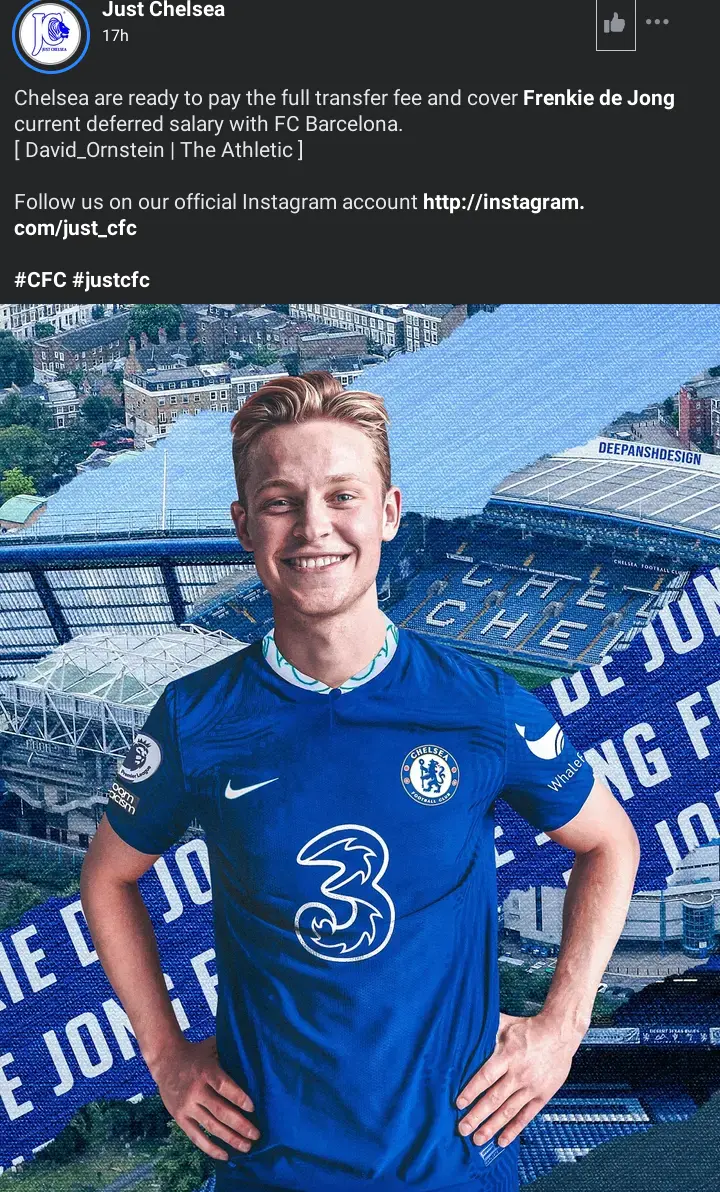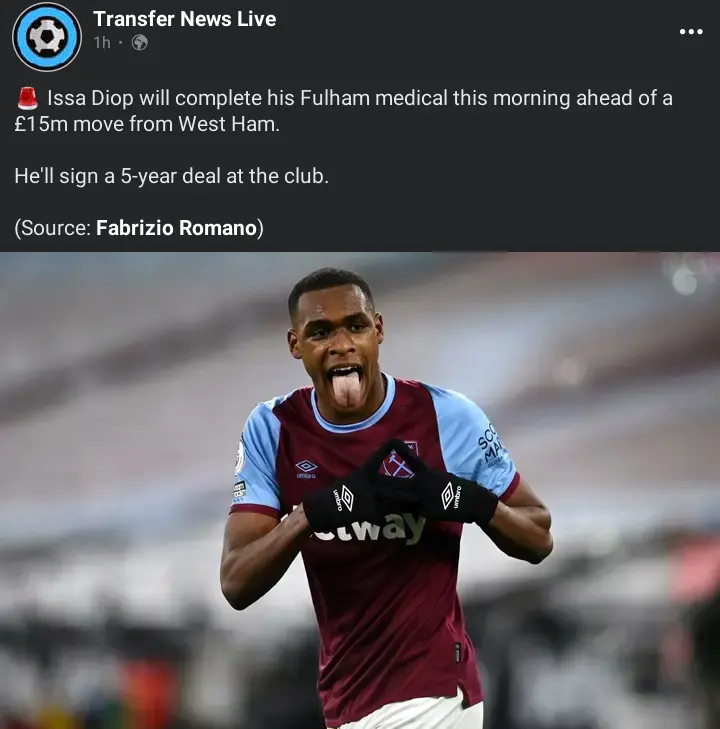 Moreover Chelsea are said to be ready to pay the full transfer fee and cover Frenkie de Jong current deferred salary with FC Barcelona(source:The Athletic).
GER 5 vs ITA 2: Timo Werner shine, as Chelsea fans reacts over Italy defeats
Manchester United had shown interest on the player but the deal has not gone through.