Being born in a country with a good and strong national team comes with its own share of advantages.The most notable advantage is the likelihood of one scoring many international goals and also winning many international trophies like the prestigious world cup.
Many football players born in countries like France,Argentina,Brazil and Germany have always enjoyed this privilege.This is the reason why at just 19 years old in 2018,Kylian Mbappe won the world cup trophy with France.
He again reached the finals this year but however lost.He was still the man of the moment as he scored three goals and finished the tournament as the top scorer with eight goals.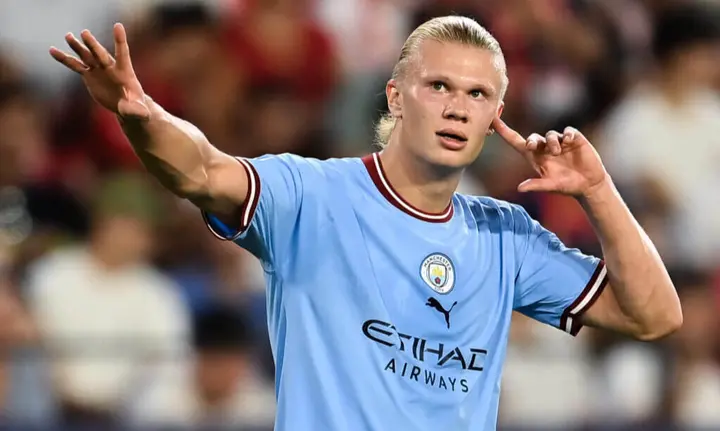 Many are now convinced he is the best young player in the world ahead of 22 year old Erling Haaland.Haaland is a beast in front of goal and scores goals for fun game in game out.He however did not qualify for the world cup or the European championship last year with Norway.
UCL Goals: The number of goals Man City striker, Haaland scored
Norway has no world class players and is yet to even qualify for a major international tournament.Haaland is just unlucky to be born in such a country otherwise he would be scoring goals for fun at the world cup.He is way better than Mbappe and that can be seen at club level where he is unstoppable with Manchester City.Mbappe on the other hand is just an average player with Paris Saint Germain.