Liverpool manager Jurgen Klopp has named three clubs that are difficult to compete with in the Premier League a day after a win against Manchester City. Liverpool is fighting to revive their season after a poor start to the campaign.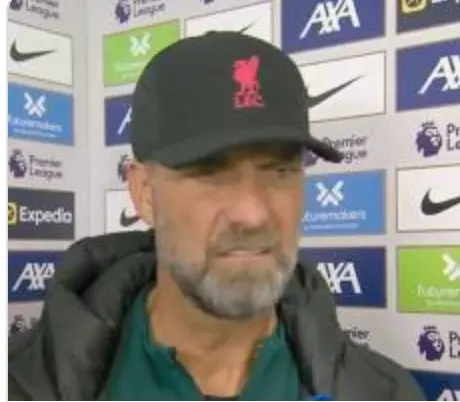 Liverpool is not in a good shape to compete for the Premier League title. And manager Klopp has excluded himself from the Premier League title race this season claiming they can't fight with City in the title race.
According to the Daily Mail, the German boss claims that it is difficult to compete with Manchester City, Newcastle United, and PSG because of their financial muscle. He claims that the three clubs can do what they need in the football world due to their power financially.
UCL: Klopp reveals why Liverpool were thrashed 4-1 by Napoli
This comes at a time when City is one of the clubs that spend a lot during the transfer window last summer. And their performance has improved from the previous season and they are favorites to win the Premier League title this season.
And ours is to wait and see what happens in the coming fixtures as we hope City will bounce back from Anfield's defeat.
Source: dailymail.co.uk