Yesterday, the English Premier League teams went into match week 16 before they break for World Cup which is set to commence in a weeks time. The top giants went to the game with much expectations of ending the week with a big win but some were shocked after being humbles by bottom table teams.
The first rude shock was for Pep Guardiola's boys who were smashed by Brentford in the early kick-off match. The Citizens went one goal down courtesy of Ivan Tonney. The Citizens however redeemed themselves after Phil Foden scored a late goal at first half giving them hope for second half.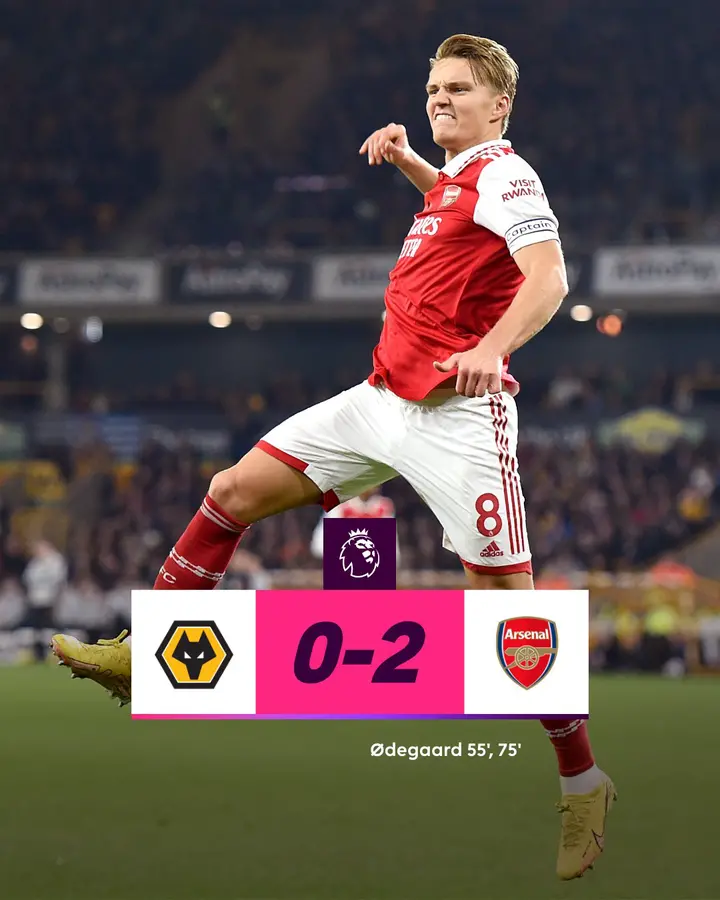 When they resumed the second half, the Bees held so tight to the 90th minute before the fourth official added a whooping 10 minutes. To the surprise of many, the Pep's side were trashed on the 98th minute after captain Ivan Tonney had his second goal taking all the three points from Etihad.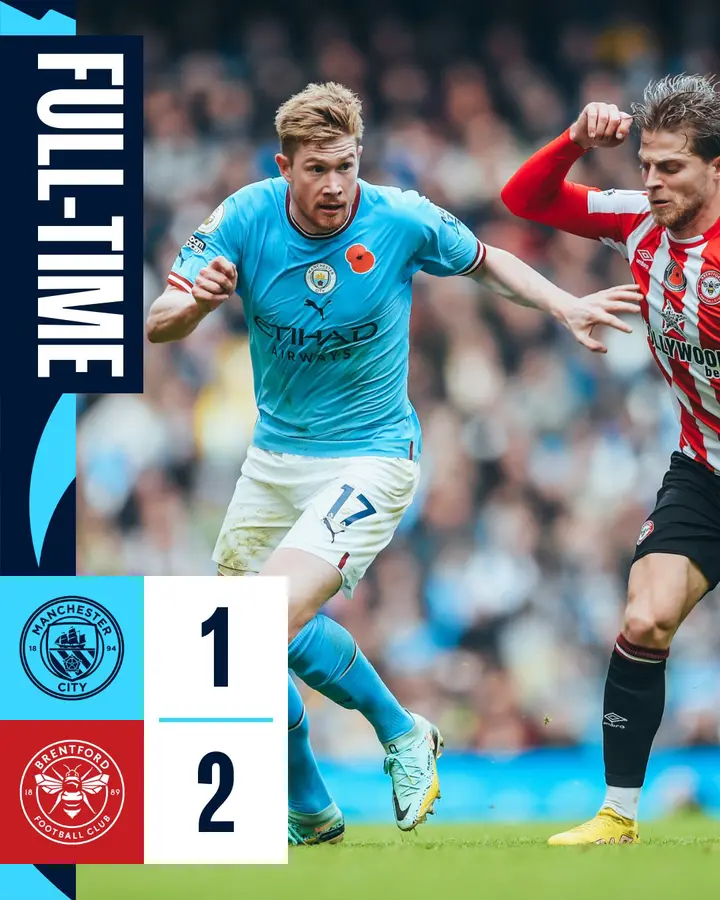 The Chelsea side on the other hand were humbled by a strong Newcastle United by a goal to nil forcing them to go on international break below the top four.
Good News This Morning As All 12 Chelsea Star Players Are Heading To World Cup
League leaders Arsenal continued with their great form after they humbled Wolves two goals to nil. Tottenham Hotspur on the other hand returned to the winning ways after a narrow win of. 4:3 against Leeds United.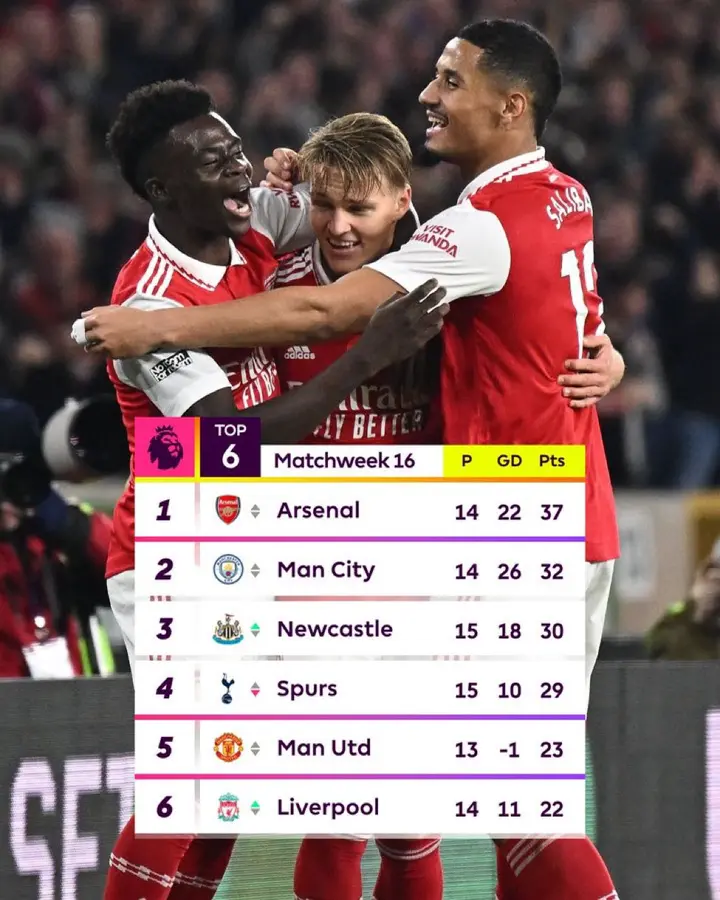 With the match week 16, the Gunners continued to lead with Man City following by a five point different, with Newcastle United coming third with 30 points followed by Tottenham with 29 points. Man United completes the top five with 23 points with a match at hand against Fulham United.