The Blues manager, Graham Potter will be Chelsea's next long-term coach after signing a five-year contract with the Blues to take over Thomas Tuchel and his first test will be on Wednesday as he leads the club to UEFA Champions League match against Austrian club RB Salzburg.
When he was at Brighton, Graham Potter had no specific formation to use and he also changed players from one game to another. So how could he set up his Chelsea's starting XI? Here in this article, we will look at three possible ways in which Potter could line up his new team. Let's see;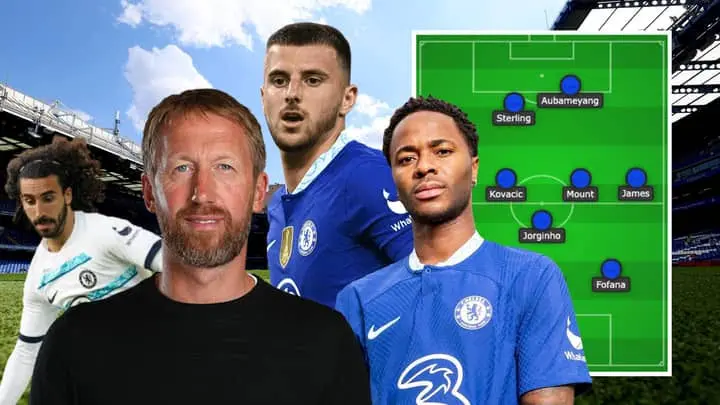 (a). 4-1-2-1-2 FORMATION
In this formation, the possible starting line up comprises Eduardo Mendy in the goal post, Reece James on the right back, Ben Chilwell on the left back and Thiago Silva with Kalidou Koulibay at the center back. The midfield has Ngolo Kante, Mason Mount and Matteo Kovacic while the attack entails Kai Havertz, Raheem Sterling and Pierre Emerick Aubameyang. It looks like the one shown below: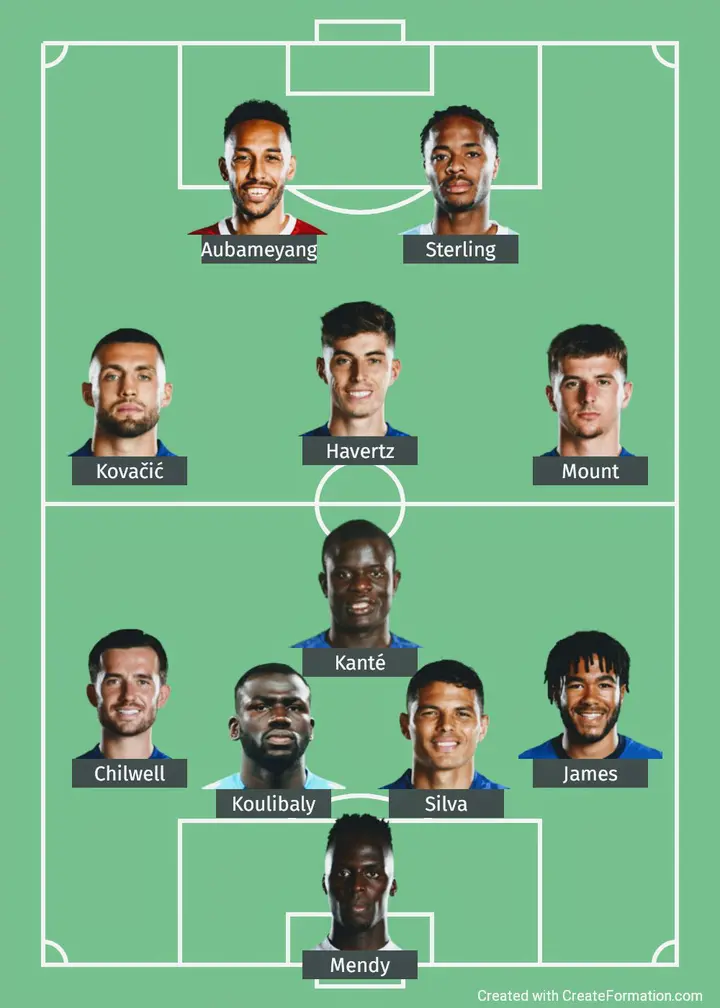 (b). 3-5-2 FORMATION
In this 3-5-3 formation, the expected goalkeeper is Kepa Arizabalagha with a defensive protection from Thiago Silva, Wesley Fofana and Kalidou Koulibay. Meanwhile, Ngolo Kante, Conor Gallagher and Mason Mount could pair up in the midfield as Reece James and Marc Cucurella plays as wing backs. The forward could have Kai Havertz and Raheem Sterling.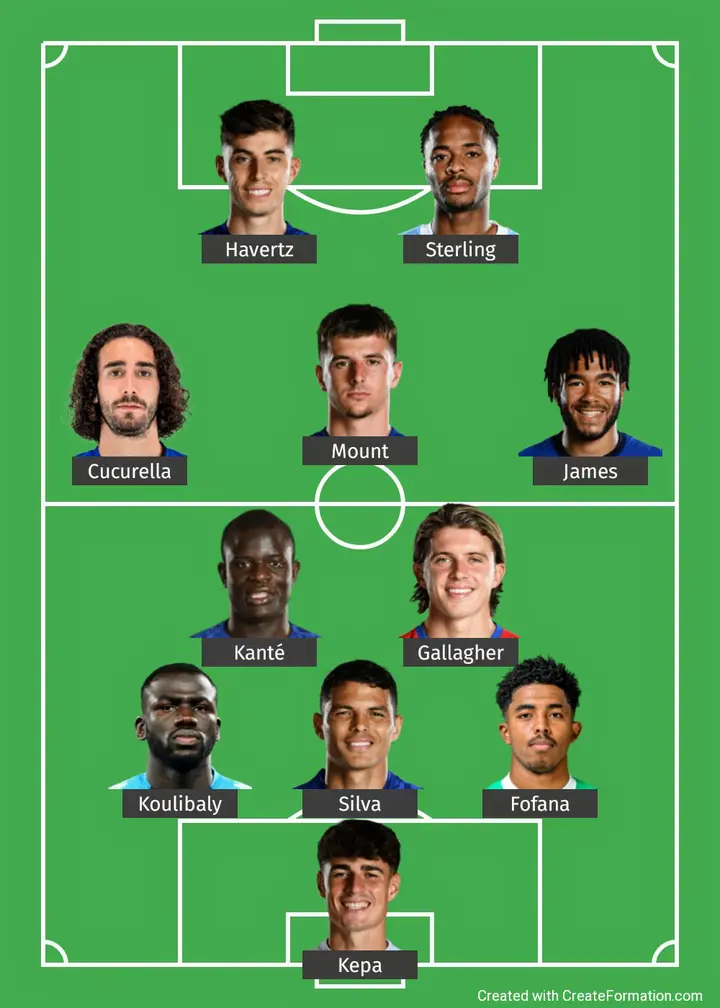 (c). 4-4-2 FORMATION
The last option is the 4-4-2 formation which could possibly have Mendy as the goalkeeper, Fofana, Silva, Azpilicueta and Cucurella as the defenders and Kante, Marc Jorginho, Ziyech and Kovacic as the team's midfielders.
Good to hear this, as Graham Potter reveals his plans for Chelsea as a head coach
The expected attacking duo are Pierre Emerick Aubameyang and Kai Havertz.