During today's Chelsea 2-0 win over Tottenham, there was an incident that occurred involving Antonio Rudiger and Tottenham supporters in which what was thrown at the Chelsea defender by the away fans has now been revealed.
The game started nicely for Chelsea at West London as they dominated possession. Harry Kane had a goal disallowed for his tackle on Thiago Silva. Meanwhile, Chelsea took the lead in the second half from Hakim Ziyech's lovely strike from a distance before Thiago Silva's header doubled the lead after. The victory became Chelsea's 13th of the season as Tuchel claimed his third win over Conte.
Chelsea has also defeated Tottenham four times in all competitions this season.
CHE vs CFC: How Chelsea possible starting XI without, Lukaku, Kante, Ziyech, Rudiger, and Kavocic
However, at some period in the second half of the game. Two Chelsea defenders in Cesar Azpillicueta and Antonio Rudiger were thrown some objects by some Spurs fans from the away ends. Later did Referee Andre Marriner notice that the incident persist and came to Rudiger (after the Chelsea defender signaled the object to him) to calm the Chelsea defender. The Referee went on to report the incident to another official at the stands.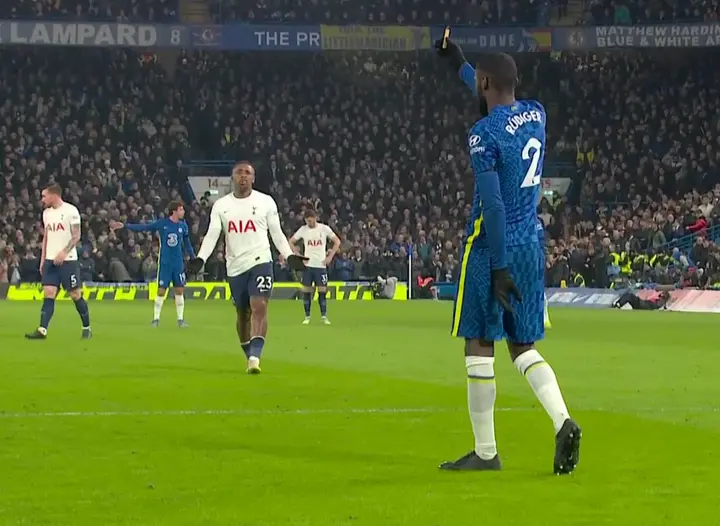 So according to Chelsea reports, the objects thrown at Rudiger by Spurs fans have been observed to be lighters and this is very harmful as it could damage the German star. This act could result in a lifetime ban on these supporters if their identity is later gotten as there's an investigation going on concerning it at the moment. Sooner or later, the outcome of the investigation will be known.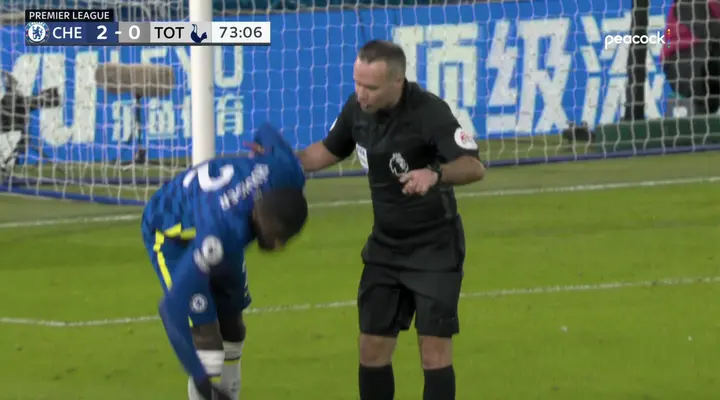 The English football bodies (I.e The FA) usually tackles this kind of incident to the nearest minimum to ensure the safety of every player every time they are on the pitch. So everyone at Chelsea expects a possible outcome from the investigation of that event as they want Justice for Rudiger.