Chelsea's next premier league fixture will take place at Stamford bridge on Saturday afternoon. Thomas Tuchel's side will face a resilient Brentford team as Premier league resumes this weekend. Chelsea are still ranked below Liverpool in the premier league table and will try their best to win this fixture and cover the gap. However, Brentford who are ranked 15th in the Premier league table will face a team who are unbeaten in their last six premier league games, winning five and drawing once.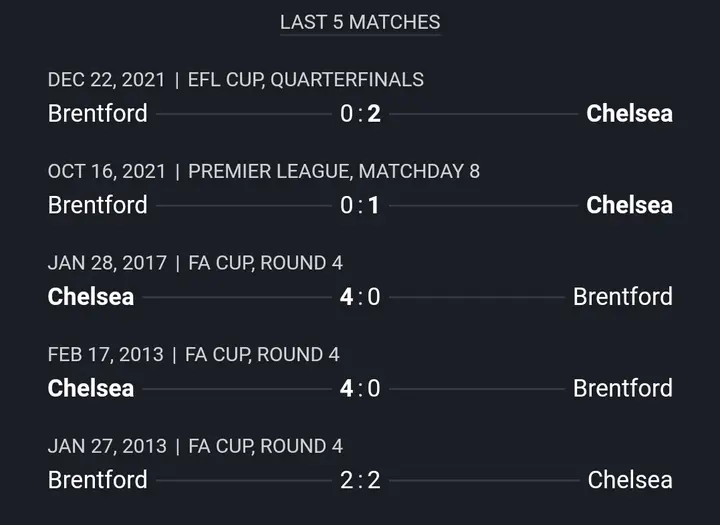 In the last five games between both sides, Chelsea have won four games and draw once. This suggests that Chelsea are the clear favourites to secure a win against Brentford this weekend.
Report: Chelsea Superstar win man of the month after scoring a hat-trick for his country 5-1
Thomas Tuchel's side will not have to worry about any major injury concerns as they have enough squad depth that could take on their opponent. The image below depicts how Chelsea could possibly lineup against Brentford at Stamford bridge.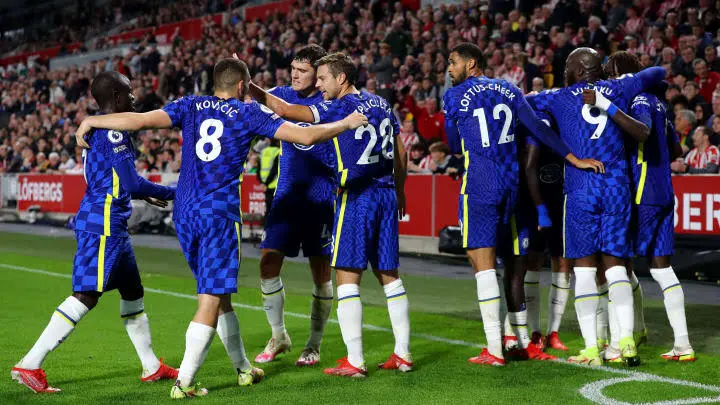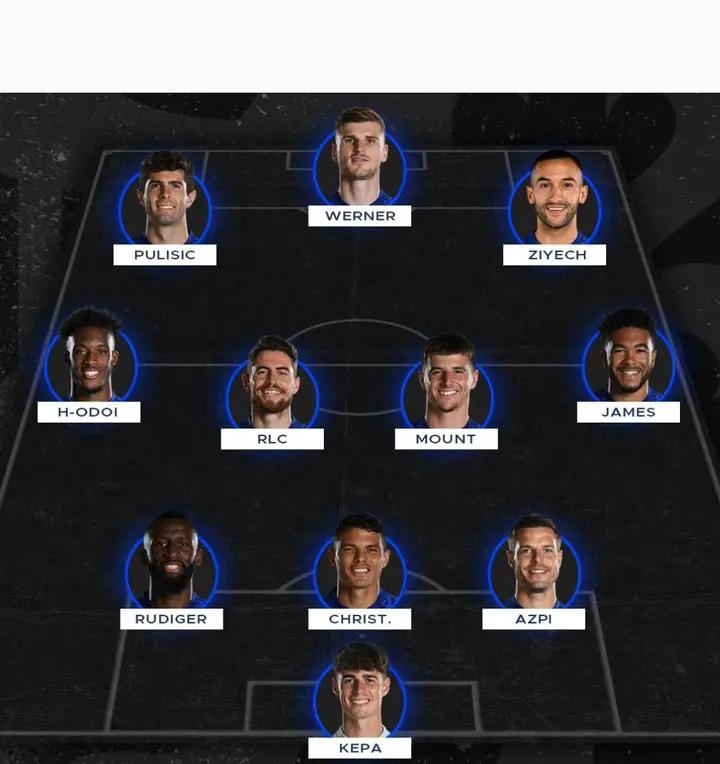 Starting Lineup (3-4-3 formation).
Wingers: Pulisic, Hakim Ziyech and Werner.
Full-backs: Hudson-Odoi and Reece James.
Central Defenders: Andreas Christensen, Antonio Rudiger and Cesar Azpilicueta.
Central Midfielders: Loftus-Cheek and Mason Mount.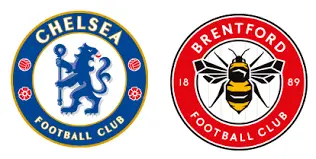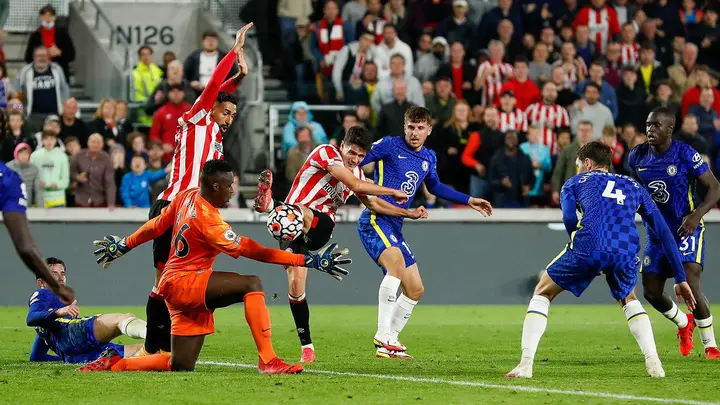 Thomas Tuchel's defensive combination will allow his team to dominate the Midfield by allowing the full-backs to drive deep into the wide areas of the midfield. However, Pulisic activities with Hudson Odoi at the left side of the pitch will help Chelsea to invade Brentford's final third from the right wing. Werner's ability to wriggle through pocket spaces left by the defenders, will be the key to unlocking Brentford's compact defense.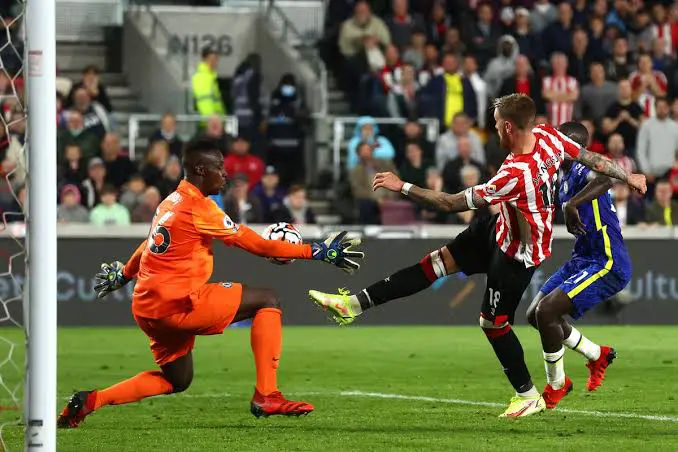 Chelsea's midfield will be the key to ensuring that Brentford's forwards do not counter attack through the centre of the pitch. Loftus-Cheek and Mount's partnership in the center of the pitch will increase Cheslea's attacking strength and also provide defensive cover for Kepa Arrizabalaga. Do you think that Chelsea can beat Brentford with the above lineup?