Matchday 16 of the FA Women's Super League games started with League Leader, Arsenal Women with another convincing win, as they keep challenging defending Champions, Chelsea Women.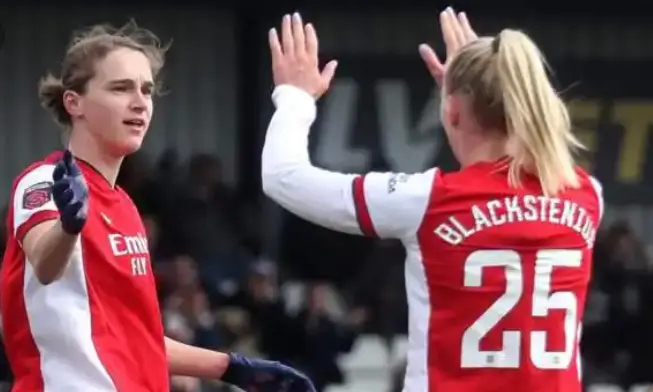 The Gunners Women maintain their winning run of games against Birmingham City Women, after beating reading Women 4-0 on Matchday 15. Cavalho Souza's opener in the 14th minute helped Miedema secured the first half for Arsenal Women in the 31st minute after scoring the 2nd goal, her 10th of the season.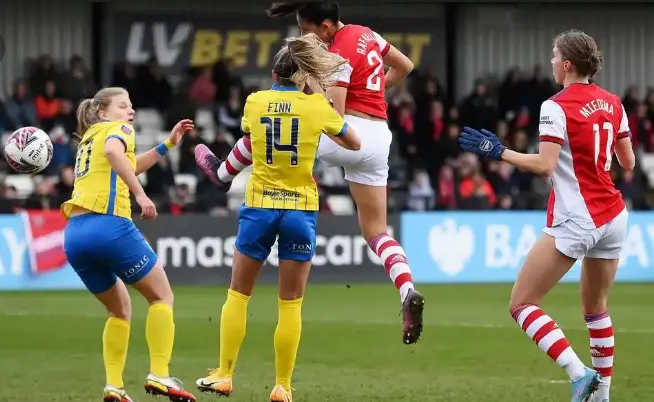 Arsenal's Mead scored the Gunners' 3rd goal, her 6th League goal in the 71st minute.
Chelsea Women Get To Officially Announced Season Tickets For 2021/22
Although lubby Smith reduced the deficits for Birmingham Women in the 76th minute with Quinn making it look like a comeback in the 82nd minute, when she made it 3-2. Foord's stoppage time goal secured all 3 Points for Arsenal Women as they grabbed all 3 points.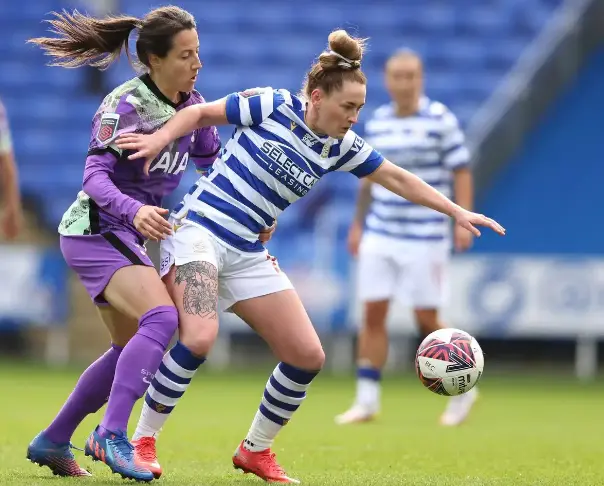 Tottenham Hotspur Women almost delivered Victory against a more resilient and calculative Reading Women but they were only close when Ashleigh Neville hit the woodwork with a great effort. Even though reading Women have been stumbling before the crucial game, they were able to run away with a point after regulation time, forcing Totteham Hotspur Women to a goalless draw as they end their losing streak of Matches.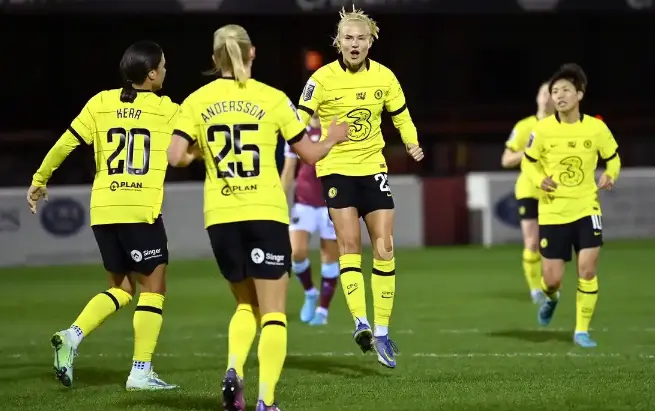 Chelsea Women convincingly beat West Ham United Women in front of their fans on Thursday night. Harder's 21st minute opener was complemented by Charles' goal 3 minutes later to put Chelsea Women ahead by 0-2. However, Harder completed her brace and Chelsea's first half dominance with a 0-3 lead. Brynjarsdottir quickly scored for Host, West Ham United Women, 3 minutes into the 2nd half but Chelsea Won Their 10th League games with a wonderful Strike by Sam Kerr in the 63rd minute, to Coast home all 3 points for Chelsea Women, her 10th goal of the season.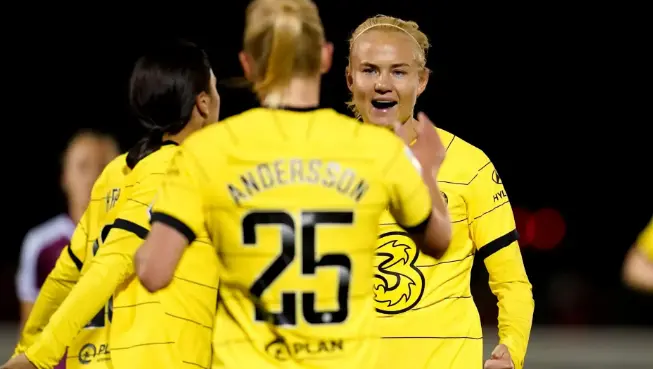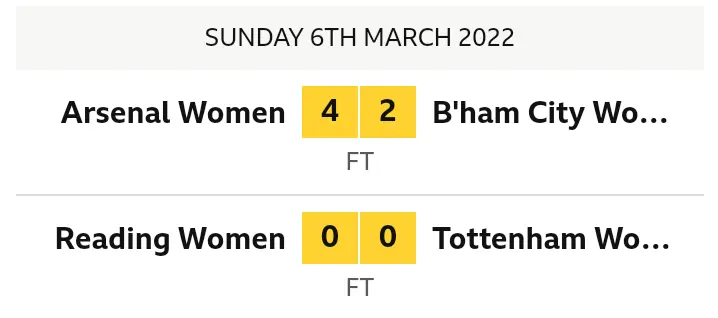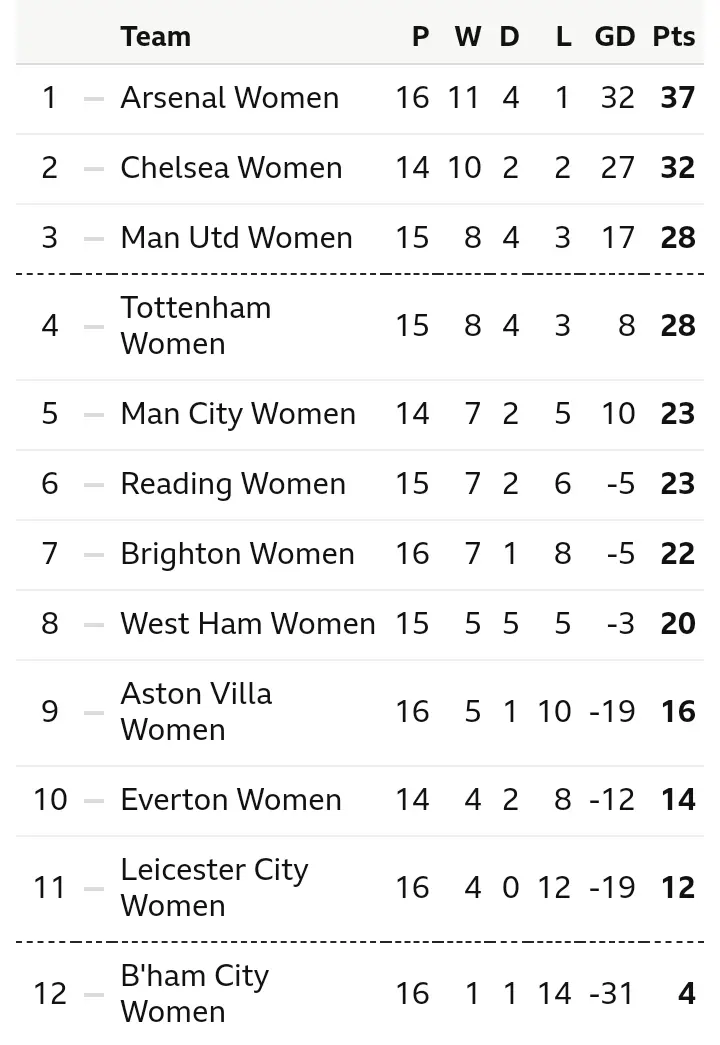 Chelsea Women have now reduced their differences between Arsenal Women on the log to 5 points with 2 vital games in hand. They have 32 points, leading Man United Women by 4 points. United on the other hand are on same point, as Tottenham Hotspur Women but are in the UEFA Champions League qualification zone after leading Spurs Women by 9 goals diffence to put them to the 4th spot.
Can Arsenal Women really win the Title, dethroning Chelsea Women?